The common question that my customer ask is ''How to change font and font size and color in editable PDF file?''.
So as a little help I recorded this quick video tips.
To be able to edit font at first you have to open the PDF file with Adobe Reader DC. It is a free program and you can download it from here:
https://get.adobe.com/hr/reader/other...
Then, you need to open a toolbox. To get the toolbox on your screen press simultaneously CTRL and E keys on your keyboard.
Then you can choose the font, font size, and font color.
I believe that it will be much clear to you after watching this video. 
This tutorial is for PDF files commonly known as editable PDF files. Somebody call them interactive PDF files. The main difference from regular PDFs is that these PDFs have highlighted forms for writing.
Whit this tutorial also comes one free PDF file for download and practice what you just watched. This time it is a printable sheet for 2.5 inches round labels with a chevron pattern and scalloped round text frame in fall colors.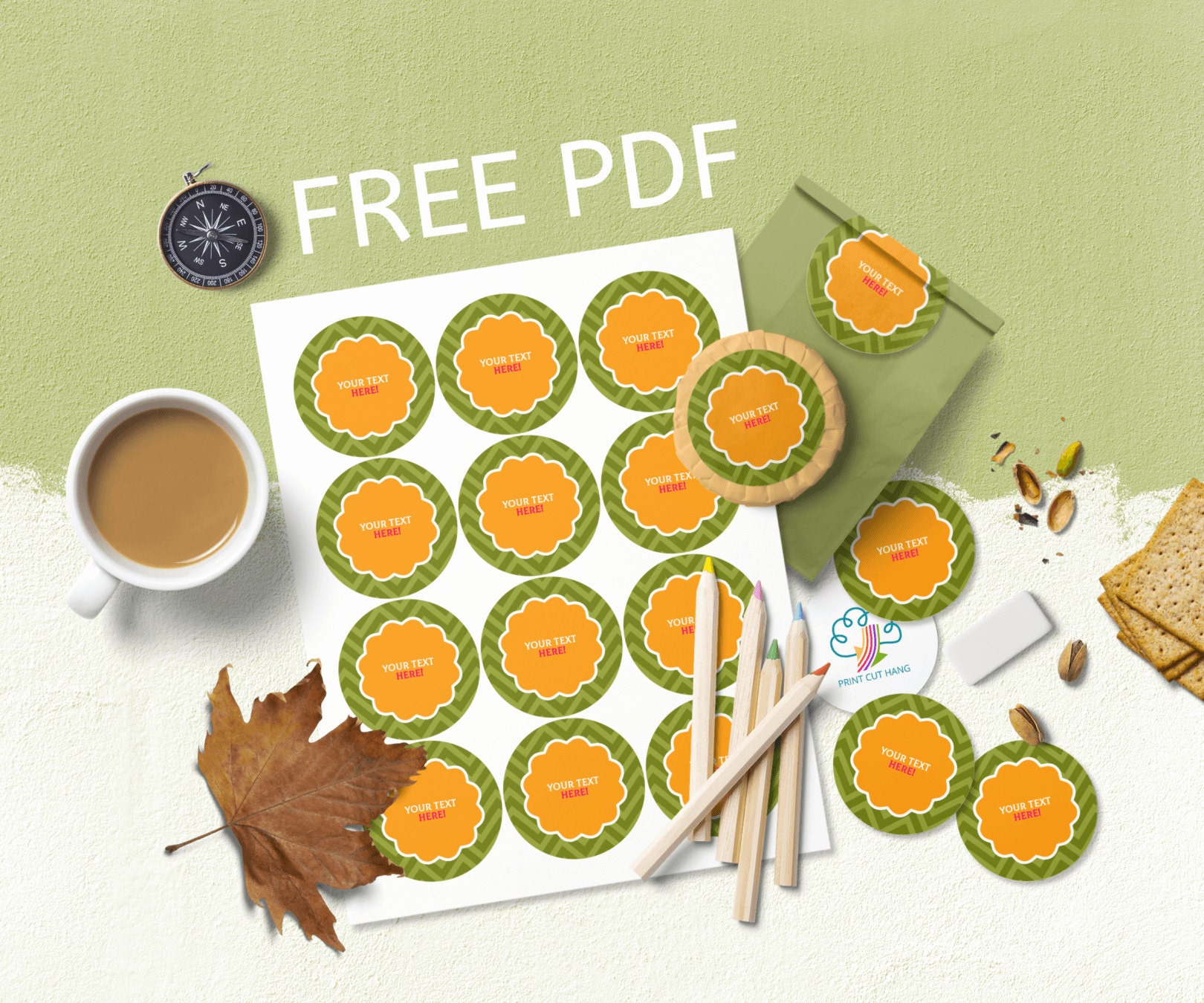 The same as in my last freebie, the PDF file is set up for 12 labels per letter size paper and fit to most common use labels such as Online labels OL-350, World Labels WL-350 and Avery 5294 and similar.
You can make labels, as well as round tags, cupcake toppers...endless possibility.
Happy fall!